The

Website

That

You

Need
Creating custom web solutions for the digital world. Leading Website Design and Development Company in Australia. We are a boutique digital marketing agency offering services to Melbourne, Sydney, Gold Coast, Brisbane, Adelaide and Perth.
Suits your needs like a glove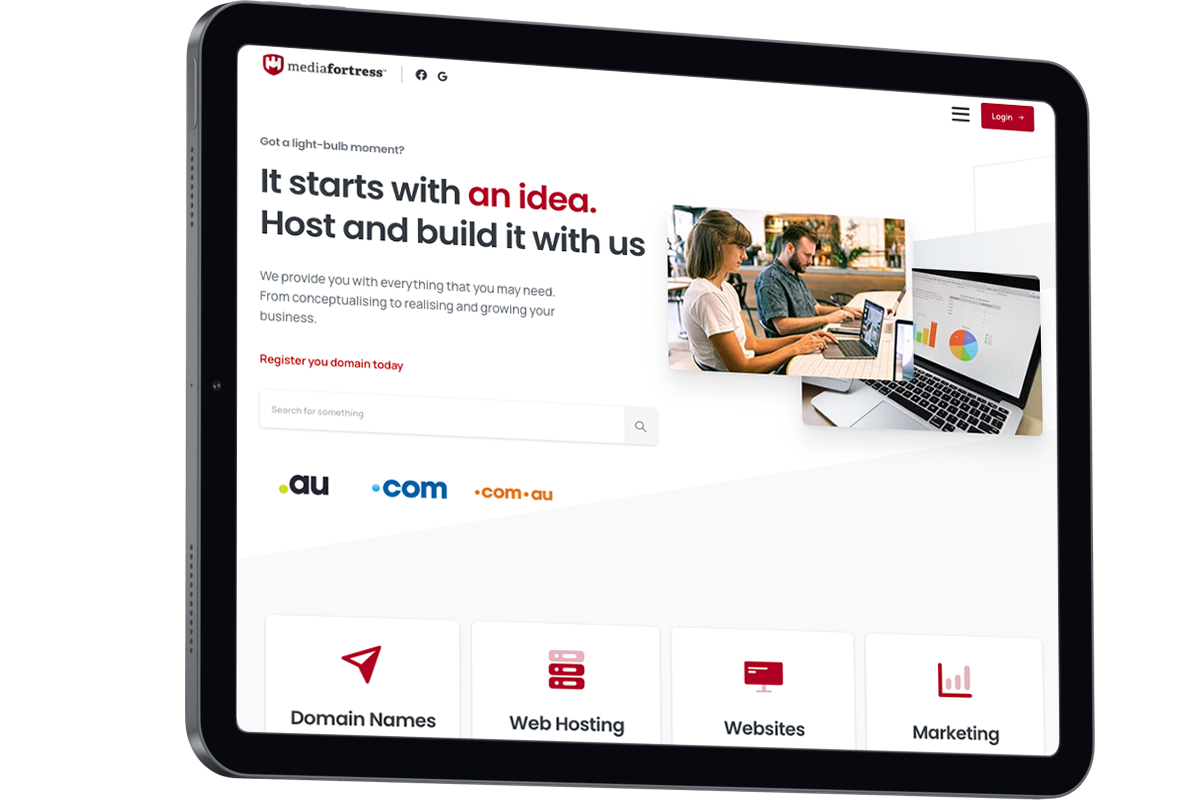 Scalability & hosting
Get a special web hosting rate when you build your website with us.
Collaboration
We are happy to walk you throughout the process of building your website.
Support
Need support? Contact us and let's discuss what we can help you with.
Select a service that would truly suit your needs and specifications
Not sure what to get? Talk to us
Build the perfect application
Build a fully customised website that would tick all of you boxes
WordPress-based website
Utilise the infamous CMS platform to for your website
Website Builder
Build your own website like a pro. Use our state of the art drag and drop website builder and DIY your website.
Updates and Maintenance
Let us take care of all your website updates and maintenance.
Web Design Services At

Media Fortress
At Media Fortress we specialise in providing custom web design to enhance user experience and create tangible revenue growth. Our design team combine technical skill with creative flair. The custom web team works with you to gain an understanding of your business and marketing plans.

We work to not only where your business is at now, but what your business goals are in the future. With a strong custom and responsive web design you can reach these goals faster. Never undervalue how much your website can make a difference in your company's growth. Our team develop a plan based around your business market and audience. Working with your website user in the forefront of their design.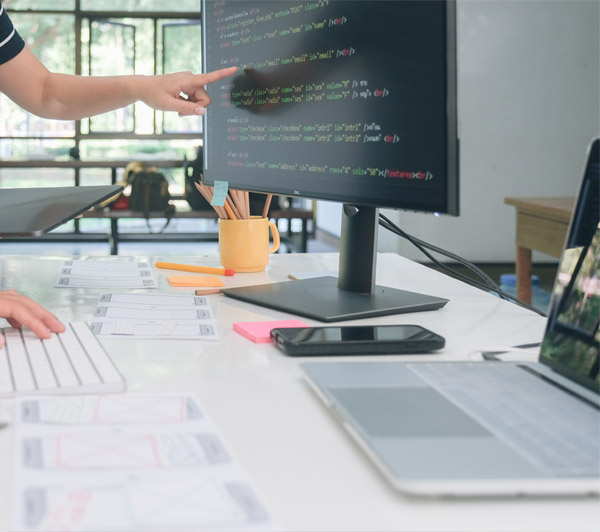 What Do We Offer

In Our Web Design Services
UI/UX Design
Our in-house, experienced web designers recognize the fact that usability, functionality, and visualization are the three important factors of an application interface or website. We work with you to ensure that your digital marketing goals are realized with the designs we create. Our process, which we've constantly developed and streamlined over the years, focuses on getting to know you, your company, and most importantly, your target audience.sdsd
Mobile Websites & Apps
Do you need an iPad or iPhone app built for your business? An app can make your business stand out in a crowded marketplace. With the world move towards a smartphones dominated web, there is no better time to invest in your business with an app or mobile friendly website. Our custom design process for app building will ensure you and your customers get the most from your business services.
Ecommerce Website Design
Expanding your business reach into new markets has never been easier. If you're looking to increase your sales volume, an e-commerce website solution is perfect for you. An ecommerce website can take orders even when you're not in front of a computer! Whether you are wanting to sell a few products online or an entire catalogue Media Fortress can help. We are a top Melbourne web design company with services offered across all states in Australia.
Content Management Services
A Custom Management System (CMS) can help you and your staff get work done quicker and easier. In many cases a well thought out CMS will improve your workflow and requires less assistance from a website developer. With a Content Management System you can manage everything from adding new pages or products and blog posts, to calendar entries with automated email and text reminders. The possibilities are endless. We can customise ANY current website with a CMS. If you're already using WordPress or Joomla, perhaps you're having some issues with your current system. Our team of skilled developers can work with all systems to provide you with a perfect working product.
Update Your Existing Website
Occasionally your existing website simply needs a fresh look. We can make the changes that you need, whether or not we created the site. Often clients engage us to look over their current digital marketing strategy and we take a deep dive look at how it aligns with your current website. Based upon our findings it may be simple changes like inserting new call to actions or eCommerce functions. Small changes can often be done within 12 hours and we strive to complete most updates within a 24-hour window of receiving the complete list of what needs to be done.
Website Audit
We audit your site using specific analytic tools designed to find opportunities for improvement. Our expert team prepares a comprehensive report to guide you and help you decide what changes will likely generate the best return on your investment. If you are optimising your website for search engine result pages, then a website audit is the best bet for you.
We Test Your Web Design For These Variables:-
Design Callouts And Featured Products
Banner Designs and Promo Ads
Newsletter and other form optins
Search Engine Optimisation Audit
General Website Performance