Social Media Management Service
Social Media Marketing Service
We will help you grow your business via Social Media Marketing & Management. Everything rolled into one simple package priced at $600 plus GST per month.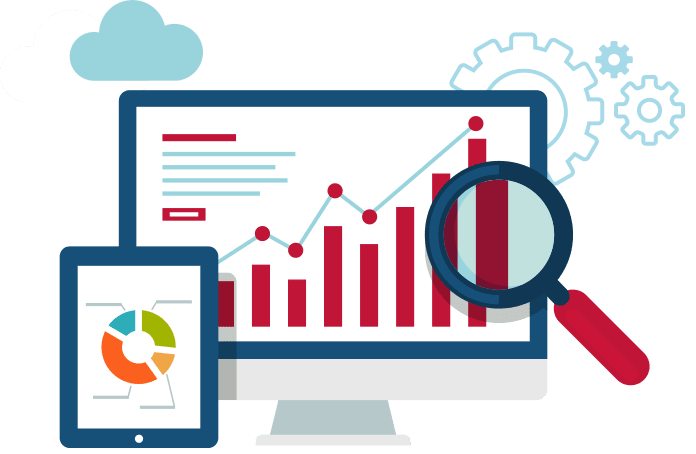 Digital Marketing Services
88%

Of

Businesses

Use

Social

Media

Platform.

Are

You

One

Of

Them?
Build Your Social Media Marketing Reach: 3 Unique Posts, Limitless Impact. Only $600 plus GST per month with Media Fortress. Facebook and Instragram Marketing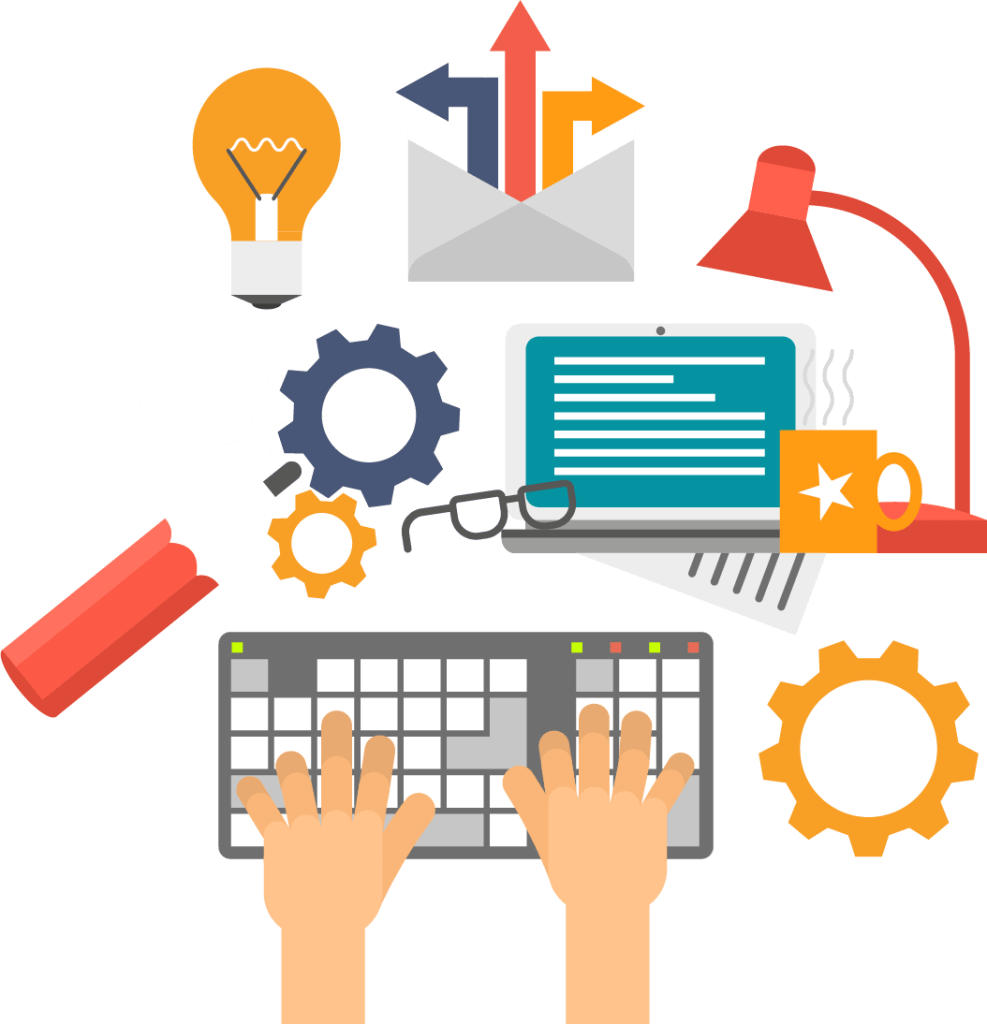 At Media Fortress, we believe that simplicity is the key to success. That's why we stand apart from the crowd by offering one unique and straightforward social media marketing package. Unlike others, we don't overwhelm you with complicated choices and multiple plans. Instead, we present you with one comprehensive package that covers all your social media needs.
Media Fortress brings you a no-nonsense approach to social media marketing. Our single package is carefully curated to encompass all the essentials required to elevate your brand's presence. With three weekly unique posts on both Instagram and Facebook, you get a powerful blend of visual storytelling and community engagement, all in one.
Pricing starts at $600 plus GST per month. We have made it easy with one package deal comprising of 3 unique and relevant weekly posts to Facebook and Instagram. Of course, we have add-ons for those businesses that want more. Just speak to our team if you require more specific services
Save Time & Focus on Your Business
We understand the demands of running a business, and that's why we offer a seamless onboarding process. With Media Fortress managing your social media presence, you can save valuable time and concentrate on core business activities. Free up your time and refocus on what truly matters – let Media Fortress handle your social media marketing for you.
Elevate your professional credibility and attract new customers with captivating, industry-relevant, and engaging social media posts.
Tailored content expertly curated to bolster your brand's reputation.
Preview and approve your social media posts weekly.
Forge deeper connections with your audience, fostering loyalty and trust.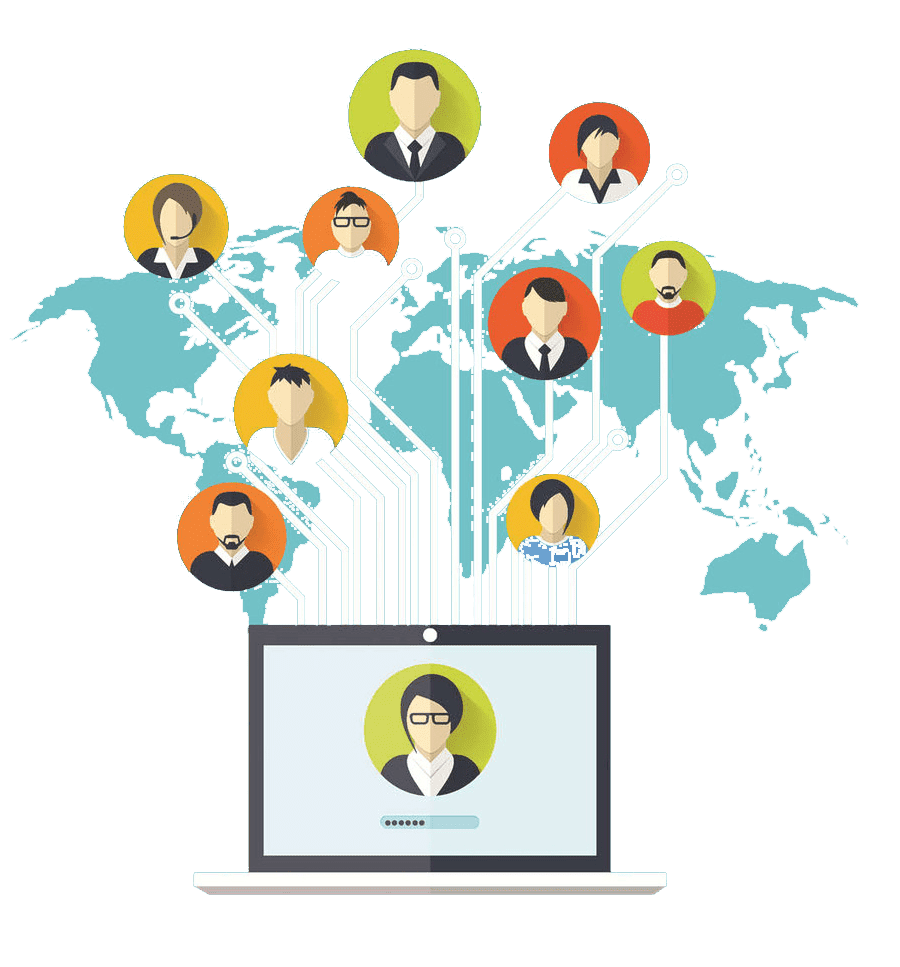 Social Media Marketing Made Easy
Getting started with Media Fortress is quick and convenient. Our user-friendly sign-up process allows you to join our social media journey in just a few simple steps. Once you complete the sign-up, we will be in contact with the next steps. In most cases it takes less than 3 weeks for your first social posts to appear on your Facebook and Instagram pages.
Fill in the Questionnaire
Leave the complexity to us! Our comprehensive onboarding process ensures a smooth and stress-free experience. Simply provide us with essential information about your business and industry, and we'll take care of the rest. Our team of experts will curate unique and engaging content that perfectly represents your brand.
At Media Fortress, we believe in data-driven strategies. Our dedicated team spends time conducting thorough research into your business and industry. This meticulous approach ensures that every post we create resonates with your target audience, increasing engagement and driving growth. 
Grow Your Business With Social Media Management
At Media Fortress, we believe in putting you in the driver's seat of your social media journey. Our process is designed to be seamless, efficient, and fully aligned with your business goals. Here's how it all works:
Weekly Post Approval
We understand the importance of keeping your social media content fresh and engaging. That's why we create three unique posts for your business every week. But before anything goes live, we give you the opportunity to review and approve each post. This way, you have full control over what gets shared with your audience.
Customised Content Tailored to Your Business Focus
We value your input and know that your business priorities can change from time to time. Have a specific promotion or a new service you want to highlight for the month? No problem! Just let us know, and we'll align our content with your business focus. Our team is flexible and agile, ensuring your social media presence always reflects your current objectives.
Your Feedback Matters
Your satisfaction is our top priority. If at any point you feel that any changes are needed to enhance the impact of your social media posts, we encourage you to provide us with your feedback. Whether it's tweaking the visuals, adjusting the messaging, or incorporating specific hashtags, we're here to accommodate your preferences.
Real-Time Communication
Communication is key, and we make sure you have a direct line to our team. Feel free to reach out to us at any time with your ideas, suggestions, or questions. Our dedicated support team is always ready to assist you and ensure your social media strategy is on point.
Focus on What You Do Best
With Media Fortress taking care of your social media content creation and management, you can focus on running your business without the added stress. Leave the social media expertise to us, and watch your business flourish online.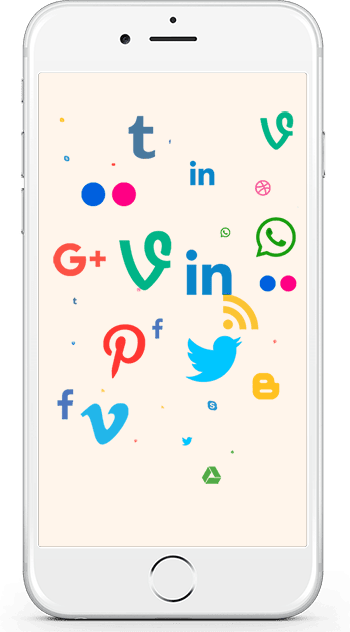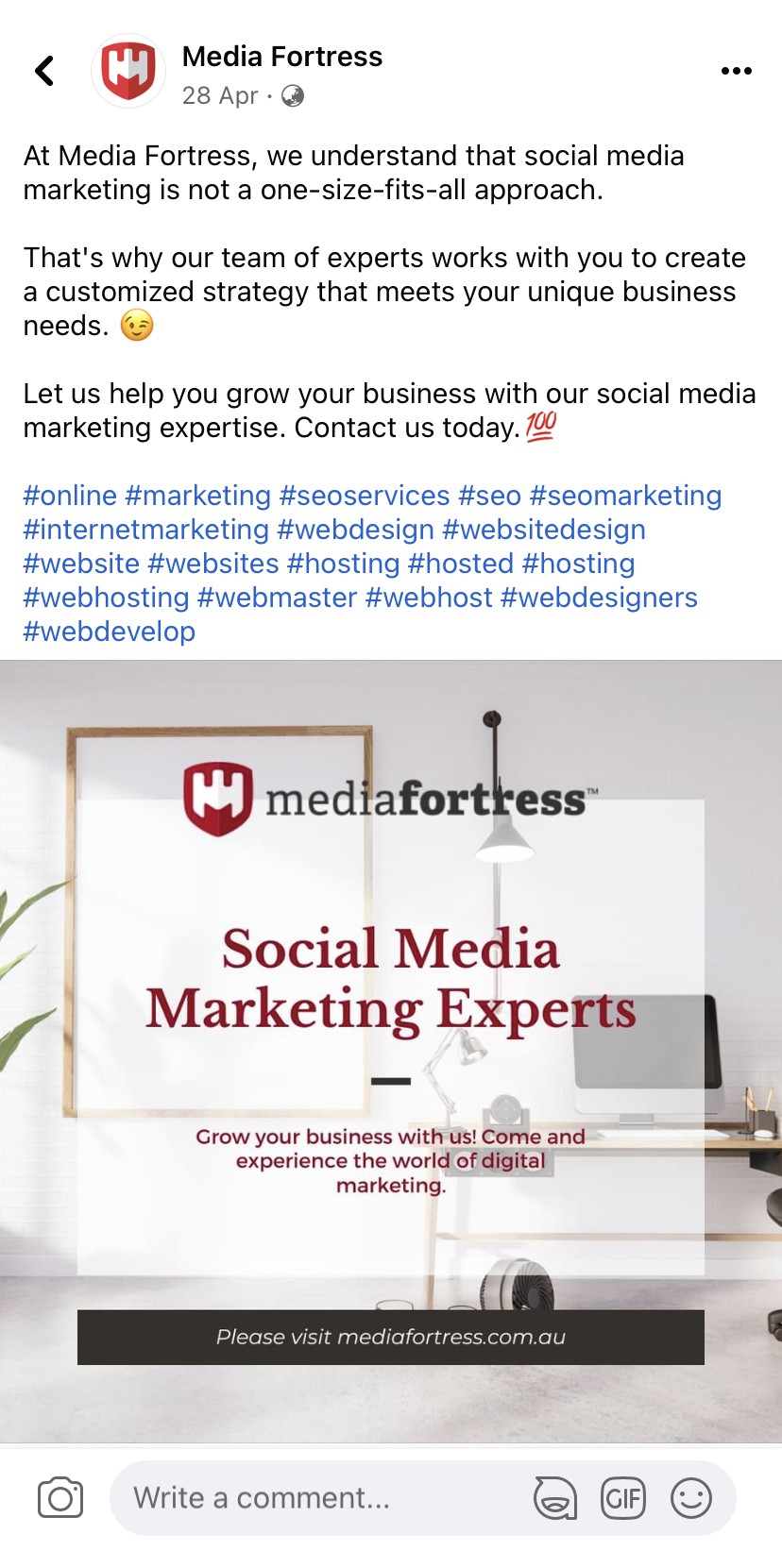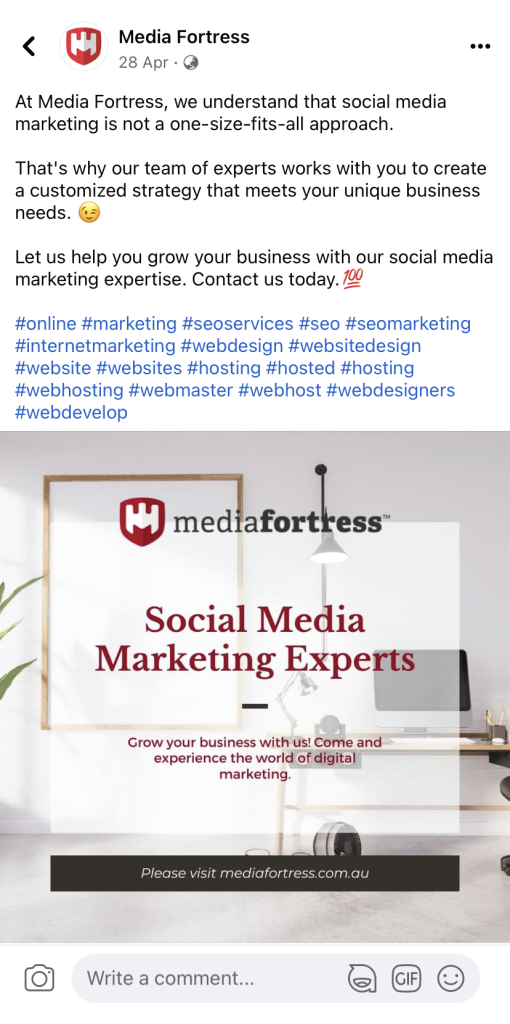 We collect all the information about your business and industry with the onboarding form. Including information such as your brand colours, business focus, specific expertise and anything you think relevant. From there we research and do a deep dive into your business to make sure your posts will be relevant and specific to your business. As part of the onboarding process, we collect login information so we can post directly. No wasting your time messing about with post-scheduling and formating. 
Page link sent weekly with the 3 posts 
Comment section for you to make any suggestions or changes
Posts scheduled 
We make it easy with one package and one price. For $600 per month, you get 3 professional and unique posts to Facebook and Instagram. 
What content is posted on
Social Media?
Custom Banners and Graphics: Impress your audience with visually stunning and professionally designed custom banners and graphics that showcase your brand's unique identity.
Promotional Posts: Boost your products or services with persuasive promotional posts that entice your audience to take action and make a purchase.
Popular Industry News and Articles: Stay relevant and informed with engaging posts that highlight the latest industry trends and insightful articles.
Inspirational Quotes and Motivation: Inspire and uplift your audience with carefully curated quotes and motivational content that resonates with your brand's values.
Useful Tips and Tricks: Establish yourself as an industry expert by sharing valuable tips and tricks that add value to your audience's lives.
Seasonal Posts: Create a warm and festive atmosphere with seasonal posts that capture the spirit of the holidays and special occasions.