Best
VPN Reviews For 2023
Keep Your Digital Communications Safe From Prying Eyes
In a digital world increasingly fraught with cyber threats and privacy breaches, securing your data is paramount. One of the best ways to ensure this is by using a Virtual Private Network (VPN). VPNs not only protect your sensitive data but also enrich your online experience by allowing you to bypass geographical restrictions and stream content from around the globe.
The daunting task is choosing the right VPN from a crowded marketplace. To help, we have sifted through the multitude to bring you the top 7 VPNs for 2023 that offer robust data security and an enriched streaming experience. Data and communications security has never been a more important topic, with not a day goes by without people falling victim to fraud and identity theft. While computers and mobile devices have become increasingly better at keeping you safe, there are still some areas where you're open to being attacked. 
Keep your personal computer safe from prying eyes
The following is a list of the very best and most reputable VPN providers available right now. We have carefully analysed their service levels and checked thousands of customer reviews to confirm our findings.
Each VPN can be installed directly on your devices giving you a very simple setup configuration. No advanced IT skills are needed, and if you follow the links below you can be up and running in a matter of minutes.
So, let's get started see who the best VPN Provider are in Australia: 
1. Nord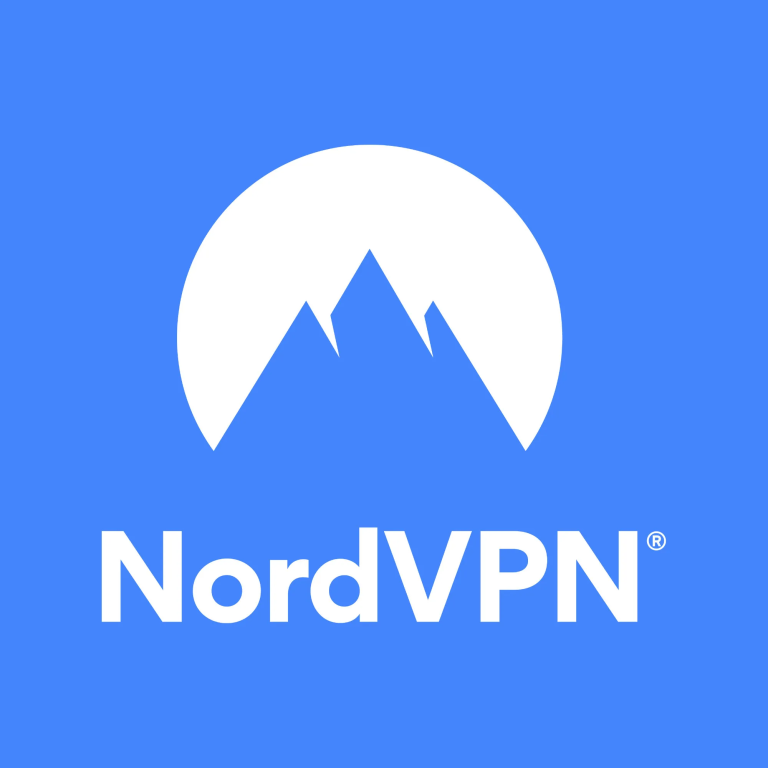 Media Fortress recommends Nord to our clients. NordVPN recognized and endorsed by various tech experts, offers a high level of online security and privacy. This virtual private network (VPN) encrypts your connection, hides your IP and online activities, and secures your data from cyber threats.
NordVPN employs innovative technology to protect your devices from malware and ensure your browsing is safe from prying eyes. The level of encryption is so strong that even the world's most powerful computers would need billions of years to crack it.
NordVPN not only allows uninterrupted browsing but also gives you control over your private data. It supports a multitude of devices, letting you connect up to six devices simultaneously. This means you can enjoy secure and private access to the internet even on public Wi-Fi, regardless of whether you are using Windows, MacOS, Linux, Android, iOS, Chrome, Firefox, Edge, or Android TV.
Special Features
Threat Protection: Blocks malware before it downloads, ensuring a safer, better, and easier digital life.
Meshnet: Allows safe connection to all your devices wherever you are.
Dark Web Monitor: Offers additional protection for your accounts by sending instant alerts if any of your account details have been leaked online.
Additional Online Security
NordVPN also offers safe browsing by avoiding the downloading of malware and keeping your online activities hidden from snoopers, trackers, and ads. It provides password security through a premium password manager, which can generate, auto-fill, and store your passwords. Additionally, NordVPN supports encrypted files, allowing your files to be encrypted, backed up, and always within reach in a secure cloud.
Pros of NordVPN:
Provides robust online security and privacy.

Offers malware protection and dark web monitoring.

DNS leak protection

Supports connection of up to six devices simultaneously.

Offers a premium password manager for secure password management.

Provides a secure cloud for encrypted file backup and sharing.

Recognized and endorsed by various tech experts.

VPN software compatible on most devices

Unlimited simultaneous connections (within your chosen plan)
Cons of NordVPN:
Some users may find the service slightly more expensive compared to other VPN options.

Some users have reported occasional slow connection speeds.

While it supports up to six devices, some competitors offer more simultaneous connections.

NordVPN does not offer a free trial.

Some users have reported that NordVPN's customer service can be slow to respond.
2. CyberGhost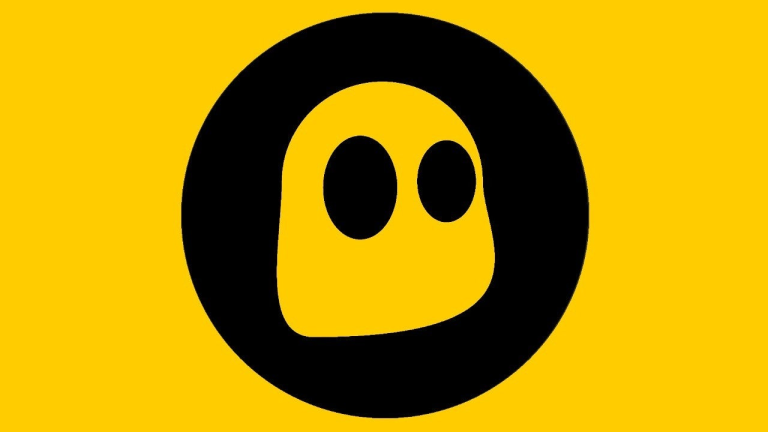 CyberGhost VPN, previously known as ZenMate, offers an unparalleled experience in digital privacy and content streaming. With headquarters in Romania, a country celebrated for its stringent privacy laws, and operating outside the 5/9/14 Eyes Alliance jurisdiction, CyberGhost stands firm in safeguarding your data from all intrusive entities.
Fast and Unrestricted Streaming
As s top-rated VPN in Australia, CyberGhost paves the way for unrestricted access to the streaming universe. Enjoy seamless streaming on Netflix, Hulu, Disney+, Prime Video, HBO Max, YouTube, Eurosport, and CBC, to name a few. With unlimited bandwidth and optimized servers for speed, you can bid farewell to slow loading times and constant buffering.
Comprehensive Digital Privacy
Your privacy is our priority. With CyberGhost, your IP address, accessed websites, browsing history, session duration, bandwidth usage, or VPN server connections remain strictly confidential. Our No-Logs policy fortifies our commitment to privacy, making sure no trace of your online activity is recorded or shared.
Device Compatibility
Whether you own a Windows, Mac, iOS, Android, Linux device, a gaming console, smart TVs, or routers, CyberGhost has got you covered. With our VPN, you can secure up to 7 devices simultaneously, providing an all-round shield against malicious threats.
Pros of CyberGhost VPN:
Based in Romania, a country renowned for its privacy laws, it operates outside the jurisdiction of the 5/9/14 Eyes Alliance.

CyberGhost provides a wide range of device compatibility, including gaming consoles, smart TVs, and routers.

Unrestricted access to a host of popular streaming platforms is assured.

Its VPN services boast unlimited bandwidth, providing impressive speed and minimizing buffering.

Users can choose their virtual location from over 100 options across 91 countries.

CyberGhost's 256-bit AES encryption, multiple protocols, and features like split tunnelling and kill switch offer comprehensive online protection.

Provides 24/7 customer support through live chat and email.

Access streaming services that you could not otherwise access.
Cons of CyberGhost VPN:
The speed can drop noticeably in some locations.

It allows only 7 simultaneous connections, which may not be enough for some users.

Some users have reported issues while streaming on certain platforms.

Unlike some competitors, CyberGhost doesn't offer a free version.

The monthly cost can be high unless users opt for long-term plans.
3. Hide My Ass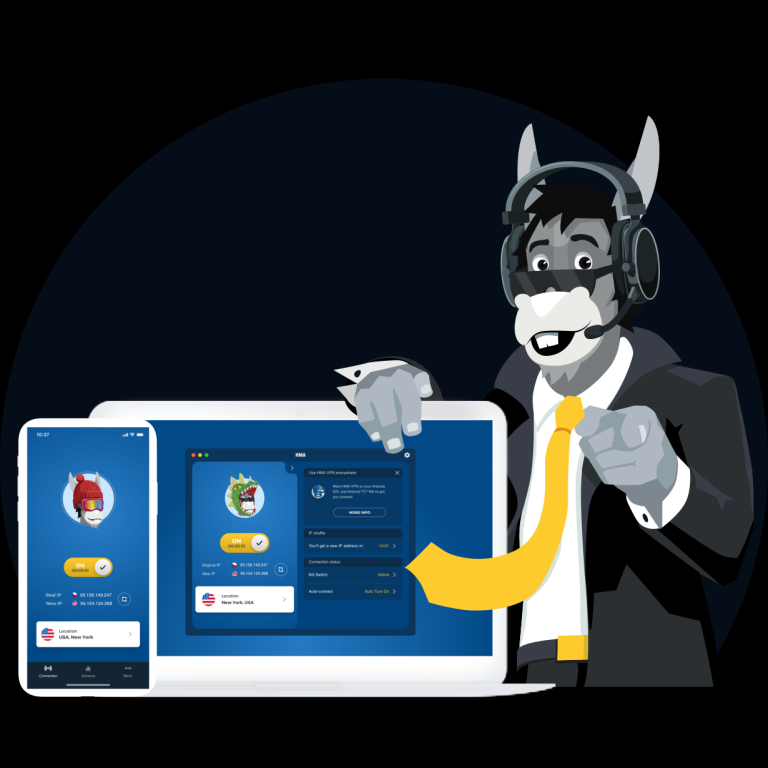 Hide My Ass, backed by Avast, offers you more than just secure browsing. With access to a staggering 290+ countries and over 1060 servers, you get a chance to virtually explore the internet worldwide. It's the only top-rated VPN provider that gives you such an extensive reach, perfect for accessing blocked sites and streaming content across the globe.
Their high-speed servers operate at 20 Gbps, making them an ideal choice for uninterrupted streaming and Peer-to-Peer (P2P) sharing. In addition, they have dedicated 162 servers optimized for streaming, ensuring a smooth, buffer-free experience. With HMA, data limits are a thing of the past.
High Security
Security is a top priority with HMA, boasting robust 256-bit AES encryption. Their security is so strong, they claim it would take billions of years to hack! HMA upholds your privacy rights, protecting you from hackers, ISPs, and even your government. They also adhere to a strict no-log policy, keeping you anonymous even to themselves.
Their interface is designed with simplicity in mind, making turning on your VPN a matter of a few quick clicks. HMA VPN can be installed on various devices – Windows, macOS, iOS, Android, and Linux. You can maintain multiple connections at once, 5 normally or up to 10 with the Family Plan. They even allow you to set up HMA on your router to cover your entire home.
Innovative features like IP Shuffle to randomize your IP address, Kill Switch to block the internet if your VPN connection drops and Lightning Connect to find the fastest server in one click, set HMA apart. They also provide a no-log DNS to avoid leaving a digital footprint and a Leak Shield to prevent IPv4, IPv6, and DNS leaks when you browse.
Despite being packed with features and tools, HMA VPN remains affordable with prices starting from A$6.99/mo. They stand behind their service quality, offering a 30-day money-back guarantee, a world-class support team, and regular updates. With over 15 years in the industry, HMA has learned the importance of customer trust, and they strive to earn yours.
Pros of Hide My Ass (HMA) VPN:
Extensive Network: With access to 290+ countries and over 1060 servers, you can virtually travel and explore the internet worldwide.
High-Speed Servers: Operates at 20 Gbps, providing smooth streaming and Peer-to-Peer (P2P) sharing experiences.
High-level Security: Robust 256-bit AES encryption keeps your data and activity private from hackers, ISPs, and the government.
No-logs Policy: HMA does not track or store your online activity, enhancing your online privacy.
User-friendly Interface: The platform is designed for simplicity, with easy-to-use features and tools.
Multi-device Support: HMA VPN can be installed on various devices, including Windows, macOS, iOS, Android, and Linux.
Flexible Connections: Allows up to 5 simultaneous connections normally, or up to 10 with the Family Plan.
Innovative Features: Includes IP Shuffle, Kill Switch, Lightning Connect, no-log DNS, and Leak Shield.
Affordable: Offers reasonable prices starting from AU$ 6.99/mo, backed by a 30-day money-back guarantee.
Cons of Hide My Ass (HMA) VPN:
Data Retention Laws: Based in the UK, HMA might be subject to stringent data retention laws, despite their no-logs policy.
Limited P2P Servers: While HMA supports P2P sharing, the servers that support this are limited.
Slower Speeds on Some Servers: While HMA offers high-speed servers, speeds can vary depending on the location and server load.
Limited Configuration Options: For advanced users, HMA might seem a bit limited in terms of configuration options and settings.
No Ad-blocking: HMA doesn't offer a built-in ad-blocker, which many other VPN services provide.

Reduced Speed with Distance: The farther your physical location is from the VPN server, the slower your connection speed may be.
4. IP Vanish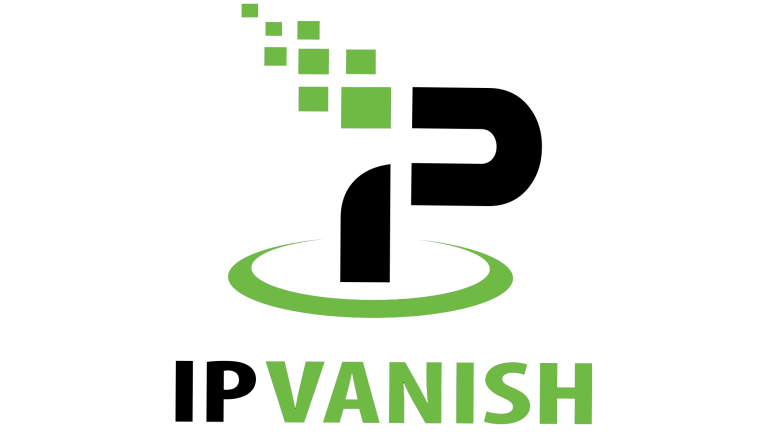 IPVanish, formerly known as SaferVPN, is a robust VPN service offering advanced security features, high-speed connections, and round-the-clock customer support.
Data Protection Simplified
With IPVanish, the protection of your online data is as simple as a single tap. Through advanced settings, you can ensure automatic protection of your online activities, eliminating the need to manually activate it each time.
Robust Online Privacy
IPVanish works effectively to protect your online privacy. By providing anonymous IP addresses, it shields your online traffic from third-party eavesdropping. This service armours your Wi-Fi network connection, helps to keep your location data private, and ensures your online activities remain confidential, providing you with the ultimate online privacy shield.
Multiple Device Compatibility
IPVanish does not restrict the number of simultaneous VPN connections or installations. This means you can secure every device you own without having to choose one over the other. The VPN service is compatible with Windows, macOS, iOS, Android, Linux, and also works with routers and Chrome.
Pros of IPVanish:
One-ap activation simplifies the process of securing your online data.

Provides advanced encryption, enhancing the security of your personal data.

Allows you to connect to online content from anywhere without the risk of blocks.

Ensures online anonymity to prevent ISP tracking.

Does not keep logs of your VPN usage, enhancing privacy.

No restriction on the number of connections, allowing all your devices to be secure.

Utilizes WireGuard®, a modern and efficient VPN protocol.
Cons of IPVanish:
While it offers a 30-day money-back guarantee, it does not provide a free trial.

Some users may find the service a bit expensive compared to other options, particularly for monthly plans.

In certain regions, users might experience slower connection speeds.

IPVanish lacks some advanced features offered by other VPN providers.

While it claims to keep no logs, it is based in the US, a country known for its invasive privacy laws.
5. Hotspot Shield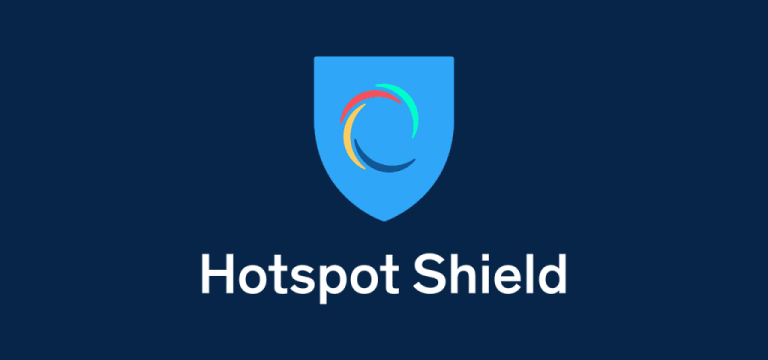 Hotspot Shield is a VPN service that prioritizes user privacy and the ability to access worldwide content. The platform offers military-grade encryption for your online activities and enables you to access various sites and streaming content from across the globe.
Hotspot Shield offers a user-friendly platform that enables you to stream, download, and game at extremely high speeds. In fact, it has been recognized as the "world's fastest VPN" by speed tests, operating up to 2.2x faster than its competition. It provides seamless streaming experiences on popular platforms such as Netflix, YouTube, Prime, Disney+, and more.
Privacy and Security
Hotspot Shield guarantees your anonymity online with its military-grade encryption. It ensures that your connection is encrypted and doesn't log any data that could be linked back to you, protecting your identity and data from hackers and online predators.
Global Access
With Hotspot Shield, you can unlock worldwide content through over 115+ virtual locations. The service has servers across 80+ countries and 35+ cities. It leverages its proprietary Hydra protocol to optimize your VPN connection for fast, secure connections, whether you're gaming, streaming, downloading, or using P2P services.
Multi-Platform Support
Hotspot Shield allows you to secure up to five devices with a single account. It supports major platforms and devices, including Windows, MacOS, iOS, Android, Linux, Smart TVs, routers, and more.
Key Features
High Speed:

Hotspot Shield offers blistering speeds up to 2.2x faster than competing VPNs.

Advanced Security: Provides military-grade encryption and doesn't log user data, offering superior privacy.
Global Coverage:

Offers access to over 115+ virtual locations across 80+ countries and 35+ cities.

Multi-Device Support

: Supports up to five devices with a single account across various platforms.
Pros of Hotspot Shield:
Extremely fast speeds for streaming, gaming, and downloading.

Military-grade encryption and a no-log policy for enhanced security.

Extensive global coverage with over 115+ virtual locations.

Supports up to five devices with a single account.
Cons of Hotspot Shield:
Some users have reported issues with the free version's data limits.

Some advanced settings may not be as customizable compared to other VPNs.

It may not work in heavily censored countries.

No 24/7 customer support.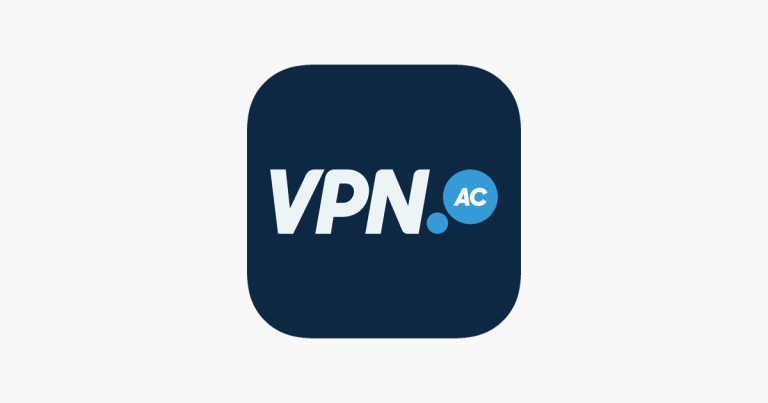 VPN.AC is a VPN service provided by a team of security professionals that emphasises security, privacy, and quality support. VPN.AC prioritises the security of your connection by implementing cutting-edge VPN encryption, including AES-GCM 256-bit encryption with Elliptic Curve and/or 4096-bit RSA authentication, and perfect forward secrecy. They also support WireGuard. The DNS implementation is self-hosted and encrypted, ensuring no reliance on third parties.
Privacy
VPN.AC is strongly committed to user privacy. They implement measures such as double-hop connections for improved privacy and speed, a no-logging policy, and shared IP addresses on VPN Nodes. They also refrain from using third-party tracking services on their website.
Private DNS Resolvers
In addition to VPN services, VPN.AC provides private DNS resolvers. All DNS queries are encrypted and mixed with millions of other queries to prevent effective monitoring of their DNS resolvers.
Skilled Support Staff
With a core staff that has over 20 years of experience in security and networking, VPN.AC offers a skilled support service that provides direct answers to your queries without copy-and-paste responses or support ticket escalation.
Compatibility
VPN.AC provides easy-to-use VPN apps for Windows, macOS, iOS, and Android. It works with all modern releases and VPN protocols that they provide, including OpenVPN, IPsec (IKEv2, L2TP), and pure TLS with their browser add-on.
Fast and Secure VPN Network
VPN.AC boasts a fast and secure VPN network with multiple VPN protocols/encryption types, innovative cryptography, and no speed limit. They offer multiple speed optimizations and compatibility with many devices.
Affordability and Reliability
VPN.AC values satisfied customers over quantity, offering excellent service for a reasonable price without overselling bandwidth. All VPN nodes are connected to gigabit ports, and the service continually monitors servers' health to ensure reliability.
Pros:
Advanced Encryption:

VPN.AC uses cutting-edge VPN encryption, including AES-GCM 256-bit encryption with Elliptic Curve and/or 4096-bit RSA authentication, and perfect forward secrecy (PFS).

No-Logging Policy:

The service does not log any user activity, ensuring privacy.

Private DNS Resolvers:

They use their own private DNS resolvers for all DNS queries, which are encrypted to protect users from third-party DNS monitoring and hijacking.

Experienced Support Staff:

VPN.AC has a team of skilled and experienced professionals offering top-notch support to users.

Fast VPN Network:

The service does not impose any speed limits and employs several speed optimization measures.

Multiple Protocols Supported:

They support multiple VPN protocols, including OpenVPN, IPsec (IKEv2, L2TP), and pure TLS with their browser addon.

Compatible With Many Devices:

The VPN.AC service is compatible with all modern operating systems and devices.

Affordable Service:

The VPN service offers a high-quality service at a reasonable price.
Cons:
Limited Server Locations:

Compared to some of its competitors, VPN.AC offers servers in a fewer number of countries.

Limited Simultaneous Connections: VPN.AC allows up to 12 simultaneous connections, which could be limiting for some users, especially larger households or small businesses.
Lack of Free Trial:

As of my knowledge cutoff in September 2021, the service did not provide a free trial, which may deter potential users who wish to test the service before committing to a paid plan.

Limited Proprietary Software:

While VPN.AC offers native applications for major platforms (Windows, MacOS, iOS, and Android), support for other platforms might require manual setup or third-party software.
7. Private Internet Access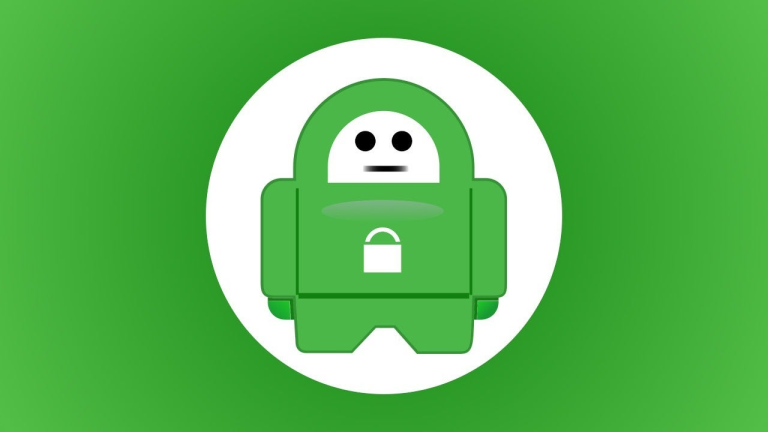 In an age of ever-increasing digital threats and privacy concerns, a reliable VPN has become essential for maintaining online security and anonymity. One such popular solution is Private Internet Access (PIA). Established in 2010, PIA has carved a niche for itself in the highly competitive VPN market, due to its strong commitment to user privacy and a host of robust security features.
PIA's encryption is amongst the most robust, deploying military-grade AES 256-bit encryption by default. This ensures that your data is securely scrambled and unreadable to any potential intruders. The secure VPN tunnel safeguards your data from cyber threats, making it a great choice whether you're using public Wi-Fi or want to keep your home browsing private.
Secure and Anonymous Browsing
Private Internet Access takes its user's privacy seriously. It is committed to a strict no-logs policy, ensuring that your browsing activity remains anonymous and untraceable. While its jurisdiction in the United States raises some concerns due to the country's membership in the Five Eyes alliance, PIA's strict no-logs policy mitigates this issue, as there is no data retained that could be shared with government agencies.
With a vast network spanning 78 countries, Private Internet Access provides its users with plenty of options for spoofing their location, bypassing geographic content restrictions, and maintaining speedy connections. Furthermore, PIA allows for up to 10 simultaneous connections, making it a great choice for users with multiple devices or families.
Private Internet Access's unique MACE feature provides an added layer of security. MACE blocks access to domains used by ads, trackers, and malware, thereby enhancing your browsing experience while also boosting your online security. With unlimited bandwidth and no restrictions on P2P or torrenting, PIA is also an attractive option for heavy data users.
While Private Internet Access delivers on many fronts, it's not without its drawbacks. Users might experience variable speeds depending on the server and location, and the compatibility with streaming services can be inconsistent. However, PIA's combination of strong privacy protections, wide server coverage, and robust security features make it a worthy contender in the crowded VPN marketplace.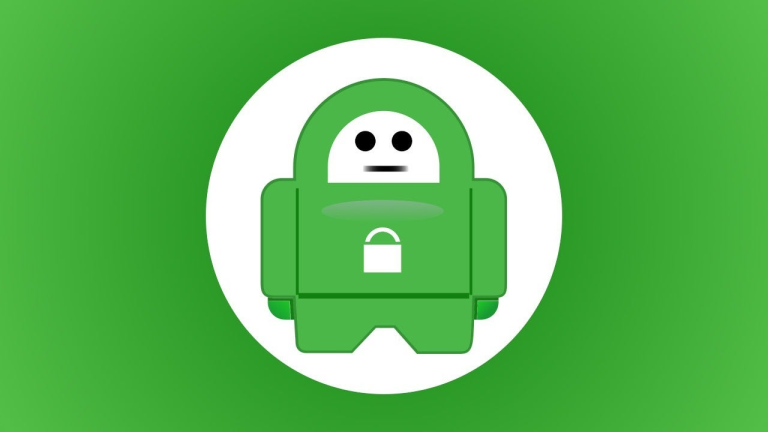 Pros:
Strong Encryption

: Private Internet Access uses robust AES 256-bit encryption, providing a high level of security for your data.

Wide Server Coverage:

With servers in 78 countries, PIA offers a wide coverage allowing users to bypass geographic restrictions and censorship.

No-Logs Policy:

Private Internet Access has a strict no-logs policy, which means it doesn't track or store your online activities.

Block Ads, Trackers, and Malware:

PIA's MACE feature blocks ads, trackers, and malware, enhancing user security and improving browsing experience.

Multi-Device Support:

PIA allows up to 10 simultaneous connections per account, making it a great choice for families or people with multiple devices.

Unlimited Bandwidth:

There are no bandwidth limitations, making it ideal for heavy data tasks such as streaming or gaming.
Cons:
Variable Speeds:

Like many VPNs, speed can sometimes be inconsistent, depending on the server and location.

Limited Advanced Features:

Compared to some competitors, PIA offers fewer advanced features such as multihop connections or specialised servers.

Streaming Service Compatibility:

Some users have reported issues when trying to access certain streaming services with PIA, although this is a challenge shared by many VPNs due to the ongoing 'cat and mouse' game with streaming platforms.

Jurisdiction:

PIA is based in the United States, which is a member of the Five Eyes alliance. Some users may prefer a VPN based in a country with more stringent privacy laws.